Sugar man, won't you hurry
Cause I'm tired of these scenes…
I remember as though it happened just yesterday, how my friend approached me years ago, asking if I was familiar with "Sugar Man." Confused, I asked him to shed light on the subject. He played this song, and right from the initial note, I was entranced and completely captivated by this weirdly beautiful, comfortable nostalgia in Rodriguez' sound. This album has been on repeat ever since. If you haven't had the pleasure yet, please allow me to introduce:
In the vast tapestry of music history, there are tales that transcend time and space, capturing the essence of mystery and the enduring power of artistic expression. Such is the story of Sixto Rodriguez, a singer-songwriter whose journey from obscurity to international recognition is interwoven with a documentary masterpiece, a legendary live performance, and a legacy that continues to inspire.
Join us as we explore the remarkable life of Rodriguez, fueled by the soul-stirring documentary "Searching for Sugar Man," culminating in a poignant live music experience in Camden and his performance.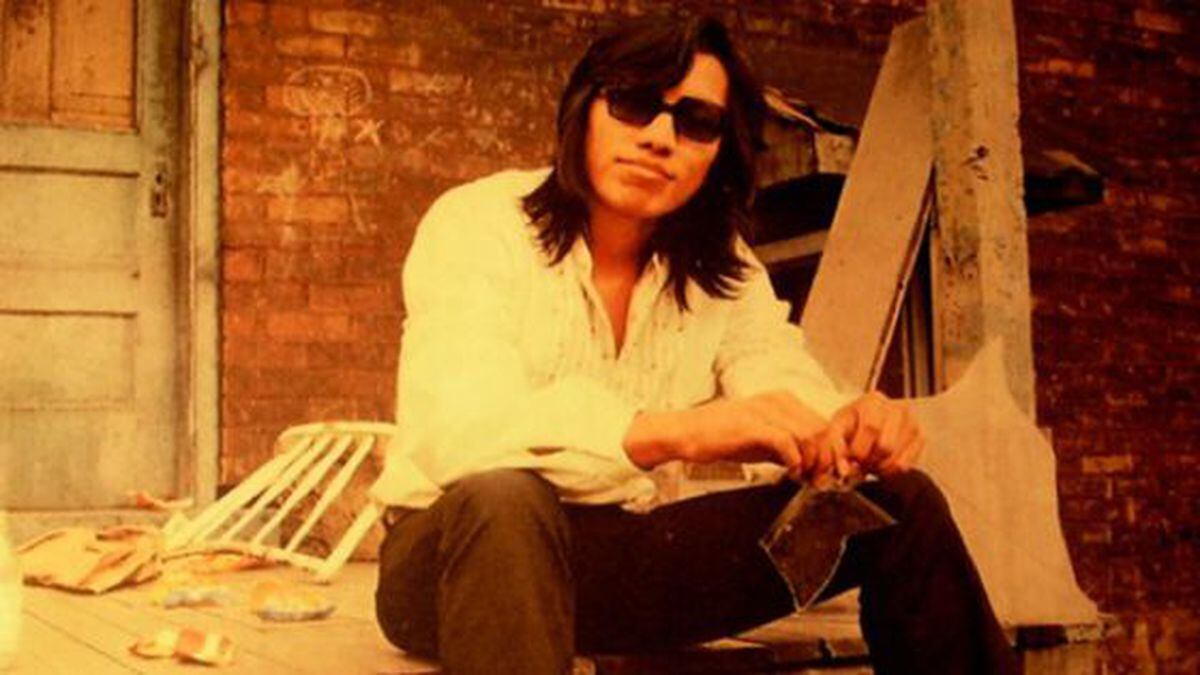 The Mythical Artist Emerges
Rodriguez's beginnings were humble, and he worked as a laborer to make ends meet while continuing to pursue his passion for music. Little did he know that his poignant compositions would eventually transcend borders and decades, making an enduring impact. While Rodriguez's early music may not have initially garnered widespread recognition, his powerful lyrics and emotive delivery began to resonate with audiences on a different continent. Unbeknownst to him, his songs struck a deep chord in South Africa, where they became anthems of protest and resilience during the era of apartheid.
Rodriguez's journey into the world of music began in the heart of Detroit in the 70s, he released his debut album "Cold Fact" (1970), a collection of introspective and socially conscious songs that showcased his unique blend of folk, rock, and soul influences. "Coming from Reality" (1971), his second album, continued to showcase Rodriguez's distinctive songwriting style, delving into themes of love, disillusionment, and the human experience. Despite critical acclaim, both albums struggled to gain traction in the American music scene. Despite originally met with limited success in the US, leaving him relatively unknown, fate had a different plan. Resurfacing in South Africa, Rodriguez's music found an unexpected home and resonated deeply with a nation struggling under the weight of apartheid's oppression. His soulful tunes became anthems of hope, defiance, and unity, creating a powerful connection that transcended borders.
In a twist of destiny, Rodriguez's popularity in South Africa soared to unprecedented heights, with his music deemed "bigger than the Rolling Stones" by his fervent South African fans. The once obscure artist had transformed into a symbol of resistance and change, his lyrics providing solace and inspiration to countless individuals in their fight against injustice.
"Searching for Sugar Man" Unveiled
Lived a life in construction, completely unaware of his international fame until he was sought out by two dedicated fans from South Africa. His albums met with disappointment in the United States, with his record label failing to inform him about his burgeoning overseas cult following. Astonishingly, while he reportedly only sold six albums in the US, his records soared to remarkable heights, amassing half a million sales in South Africa alone. The magnitude of his success outshone even iconic figures like Elvis and the Rolling Stones, not just in South Africa but also in New Zealand and Australia. Yet, Rodriguez remained a mystery, his enigmatic persona hidden behind the veil of sunglasses. His fans were left grappling with a void of information, fueling rumors that ranged from tragic onstage self-immolation to drug overdose.
Stephen Segerman, one of the ardent fans on a quest to unveil the truth, managed to establish a connection with Rodriguez. Their friendship blossomed, and Stephen, now a record shop owner, teamed up with music journalist Craig Bartholomew Strydom to delve into the enigma surrounding Rodriguez's existence and supposed demise. In 1997, Craig's conversation with a US producer shattered the illusion that Rodriguez had passed away. This revelation prompted Stephen to create a website dedicated to the elusive singer, an effort that eventually caught the attention of Rodriguez's daughter, Eva, leading to a momentous reconnection.
Reflecting on their pursuit, Stephen shared, "When Craig and I embarked on our quest, our sole aim was to uncover the truth behind his passing. Then, one fateful night at 2am, the phone rang, and in an instant, I recognized his voice. The flood of emotions was indescribable. Imagine receiving a call from Elvis himself, asserting, 'This is Elvis.' How would you react?"
The turning point arrived in 2012 with the release of the Oscar-winning documentary, "Searching for Sugar Man." Directed by Swedish filmmaker Malik Bendjelloul, the film chronicled the tireless quest of two South African fans to uncover the fate of their musical hero. Little did Rodriguez know, his poignant lyrics and evocative melodies had resonated deeply in apartheid-era South Africa. The documentary's release propelled Rodriguez from obscurity into the global limelight, transforming him from an enigmatic figure into a celebrated icon. Audiences worldwide were captivated by the tale of a man whose music, unbeknownst to him, had become a symbol of hope and resistance for a nation grappling with injustice. 'Searching for Sugar Man' has received the status of one of the best music documentaries ever, I highly recommend to watch, especially as you are still here, reading 🙂
The Echoes of Camden
As the world embraced Rodriguez's rediscovered legacy, fans were graced with a momentous occasion – a live performance by the man himself. In 2013, Camden's Roundhouse became the backdrop for an unforgettable musical journey. Rodriguez took to the stage, his presence a testament to the enduring power of his art and the unwavering devotion of his fans. Backed by a capable but unobtrusive band, Rodriguez let his timeless tunes take center stage. Often likened to Dylan, his songs possessed a classic quality that felt familiar yet timeless. Hits like 'Sugar Man,' 'I Wonder,' and 'Inner City Blues' inspired mass sing-alongs, transforming the Roundhouse into a chorus of voices united by the power of music.
Rodriguez's world-weary stage presence only heightened the comparisons to Dylan, but his distinct ability to sing with conviction set him apart. As the 75-minute set unfolded, Rodriguez ventured into lesser-known tracks from his two classic albums. The anticipation was palpable as the crowd gathered at the Roundhouse, uncertain if the legendary status Rodriguez held in South Africa could be transferred to Camden. The uncertainty was short-lived as Rodriguez, flanked by his daughter and grandson, graced the stage. The cheers that erupted from the audience were described as reminiscent of a triumphant homecoming rather than a distant visit. I wished I would have been there.
Saying Goodbye to a Legend: Rodriguez's Enduring Legacy Lives On
Tragically, on 08.08.2023, news broke of Sixto Rodriguez's passing at the age of 81. His granddaughter Amanda Kennedy confirmed his demise, marking the end of a journey that had touched countless lives. Rodriguez's wife, Konny Rodriguez, shared that he passed away in Detroit after a brief illness, leaving behind a legacy that will forever resonate in the annals of music history.
His journey, from the unassuming streets of Detroit to international acclaim, serves as a testament to the ability of music to transcend barriers and ignite change. As we bid farewell to this remarkable artist, his melodies continue to reverberate, carrying the echoes of his enduring impact on hearts around the world. With every strum of his guitar and every heartfelt lyric, Rodriguez's legacy lives on – Rest in Peace.
Sources and References:
"Sixto Rodriguez: Singer from Oscar-winning Searching for Sugar Man documentary dies aged 81" – Sky News
Featured image: Paul Cave
Image 3 source: Paul Cave